First of all, we'd like to take a moment to thank all of the first users who have tried Smiles & Frowns over our first year or so out of the gate. Our team is small (like two dads small) but our desire to make Smiles & Frowns work great for you is very big.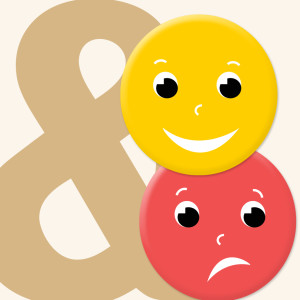 That's why we're excited to roll out our first major update. After a year-plus of listening to feedback and working with folks to solve problems along the way, we think this update offers plenty of improvements to make the app better than ever.
Here's a quick run-down of the changes you can expect:
– To begin with, we've added a "Contact Us" option to the More menu, so it's easier to give us feedback, send us ideas to make things better (which we love to hear) or to report any issues.
– We've added tooltips in key spots to help make setting up boards even easier.
– We've improved the syncing logic, to help make sure everyone is staying in sync better across all of their boards.
– We've added improved bug tracking, so if any crashes or errors do occur – which have been pretty rare – we can find any problems and fix them faster.
– We've updated the Board Manager view to include "Active" and "Available" tabs, so behavior boards are more organized and new boards are easier to preview.
– We've changed the Reports view, so it now creates reports monthly instead of every two weeks. It's so much easier to read now, and makes reviewing behavior regularly with your kids much more natural.
– We've created an option to reset boards to 0 Smiles, 0 Frowns and 0 Spending Smiles when maxing out cash rewards. This makes it easier to use Smiles & Frowns as a way for kids to "earn" a weekly or monthly allowance. It also makes it easier to start over with a fresh chance for them to succeed whenever you want.
– We've added notifications for occasional updates and reminders. These can really help you keep the "5 Cs" rolling.
– We've lowered the price to buy the full set of boards.
– We've introduced ad-free subscriptions to give you more ways to try this option.
– We've fixed an issue that made the screen "jump" when ads appeared.
As we head into 2018, we hope to make many more improvements to make Smiles & Frowns even more useful for everyone out there. We want thank you all again for giving it a chance, and look forward to hearing your feedback in the months ahead!